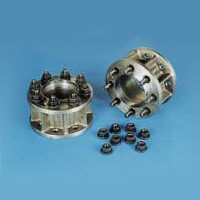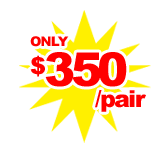 *For shipping in the Continental US, call or request a custom quote!
AA-4 Series Front Adapter
ONLY $350/pair

The AA-4 series of Front Dually Adaptors are designed for the same bolt pattern as the Magnum series. They allow you to use the same dual style wheels on the front axle, giving your truck a completely new dually look. AA-4's accommodate both 2- and 4-wheel drive trucks. This dually adapter is made for Chevy, Ford and Dodge Trucks. Manufactured using American-made steel.
Buy Now